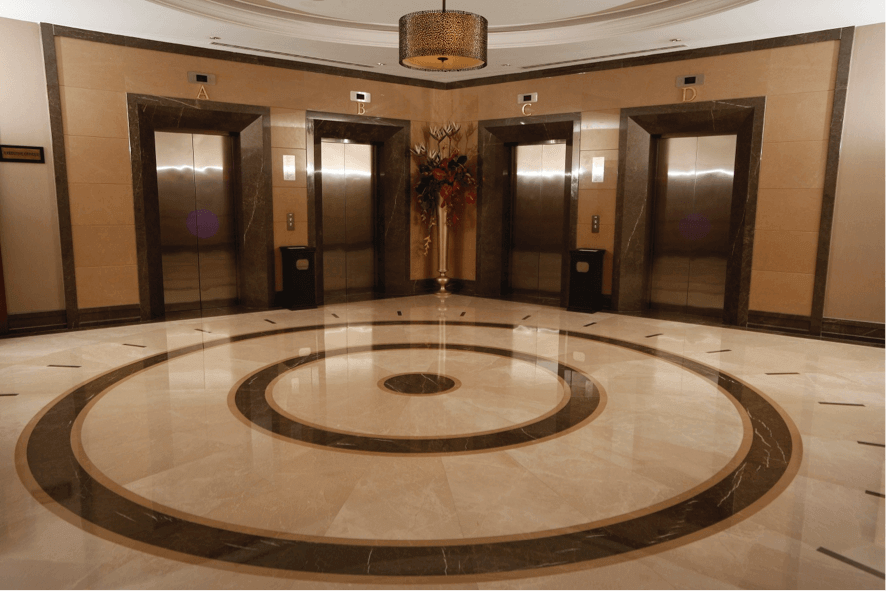 25 Mar

18 types of Beige Marble alternatives to Crema Marfil

Within the world of Beige Natural Stones, the Crema Marfil marble -from Spain-, is one of the most famous ornamental rocks Worldwide.  However, there is a very wide variety of options, with similar nature and tonalities -from the darkest to the lightest ones-. Despite their good quality-price ratio, they are not so well known yet, however they are a very good alternative to have into account when carrying out any type of project with beige-cream materials.

The aim of this post is therefore, to present a selection of Beige Marbles from Turkey, so that architects, interior designers, constructors and the end user can evaluate different options before deciding on one material or another.

Perhaps you ask yourselves… why all these options are from Turkey…?
Turkey, the Beige-Cream Marble Quarry
In the marble sector, according to the Turkish Ministry of Energy and Natural Resources, there are 1,717 marble quarries, 2,000 small and medium sized factories and 9,000 workshops, employing about 300,000 people. Almost all the production is carried out by the private sector. According to GDMA data, total production of natural stone in Turkey was approximately 16.5 million tons in 2018.
The Turkish natural stone sector, which was in eighth place in natural stone exports a few years ago, rose to fifth place in 2006. Especially for marble and travertine exports, Turkey has overtaken China, Italy and Spain in 2009 and has become the country with the highest amount of exports.
Since 2018, Turkey is already the world's leading exporter of natural stone, followed by Italy and Greece.
It is therefore not surprising that Turkish Cream-Beige materials are increasingly being considered for any kind of project around the World. However, as it is the subject of this post, it is important to take into account the particularities of each one of them.
And as we are geologists, we can't avoid making a small geological introduction that helps to understand why in Turkey there is such a wide variety of this type of marble.
It is worth mentioning that for this post we have selected 18 materials, but in fact we could talk about between 40-50 different types of beige marbles.
Beige-Cream marble from Turkey: Brief geological introduction.
From the geological point of view, the Cream-Beige Turkish Marbles are not "properly Marble" as such, they are limestone rocks of sedimentary origin generated by chemical precipitation of calcite and remains of organisms with a skeleton of carbonate composition. Nevertheless, from the commercial point of view, they are called Marble, since their surface acquires brightness when polished.
Tectonically, the geology of Turkey corresponds to a zone of Subduction-Collision between plates. The geological formations where these marbles are found are mainly Mesozoic (Jurassic-Cretaceous) associated with carbonate platforms that emerged thanks to the Alpine Orogeny. The convergence between the African/Arabic and Eurasian plates since the Cretaceous has intensely deformed the crust, generating in complex metamorphic areas and of offolites and continental rocks.
This type of beige marbles, we find them mainly in "the Taurides" and in "the Pontides". See map 1.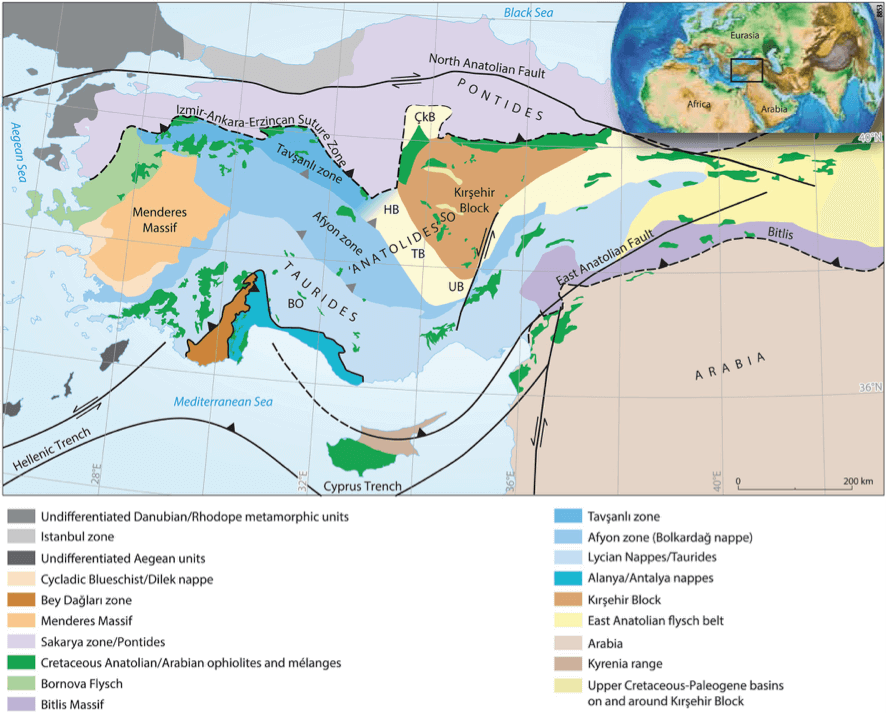 Map 1. Tectonic Evolution of Turkey.
For an easier location, we have focused on the main areas of extraction of these materials, which are the following:
1. BURDUR-ISPARTA-ANTALYA AREA:
This is one of the main extraction areas of marble in Turkey with more than 100 quarries. In these quarries different shades can be found:
The main characteristics of the beige marble from Burdur-Isparta- Antalya are:
Medium size grain.
No fossils/occasionally.
Lighter tonalities compared to the other areas.
Irregular background colour.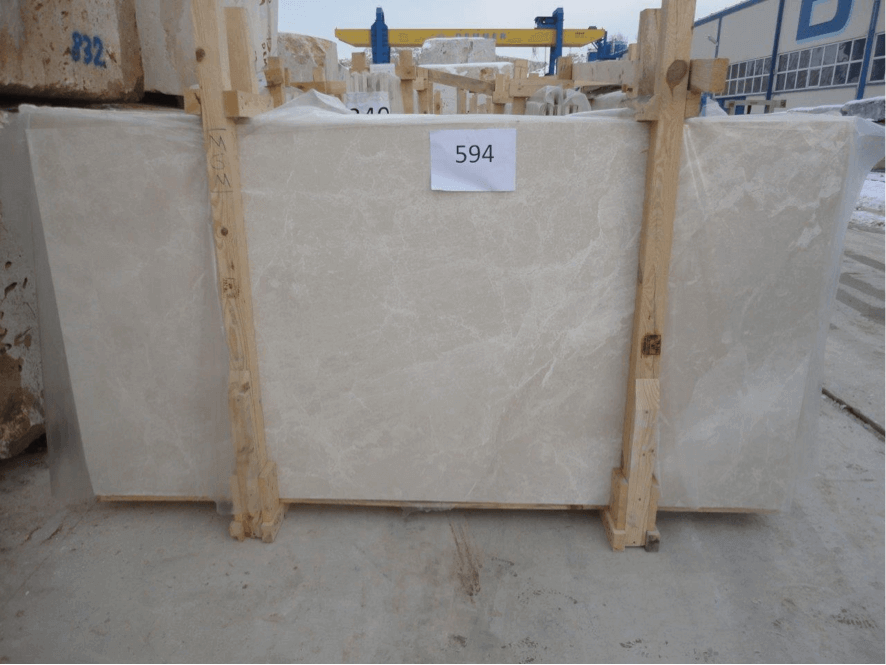 Burdur Beige Marble Slab, by DEMMER
And the best way to visualize these materials is showing a finished project: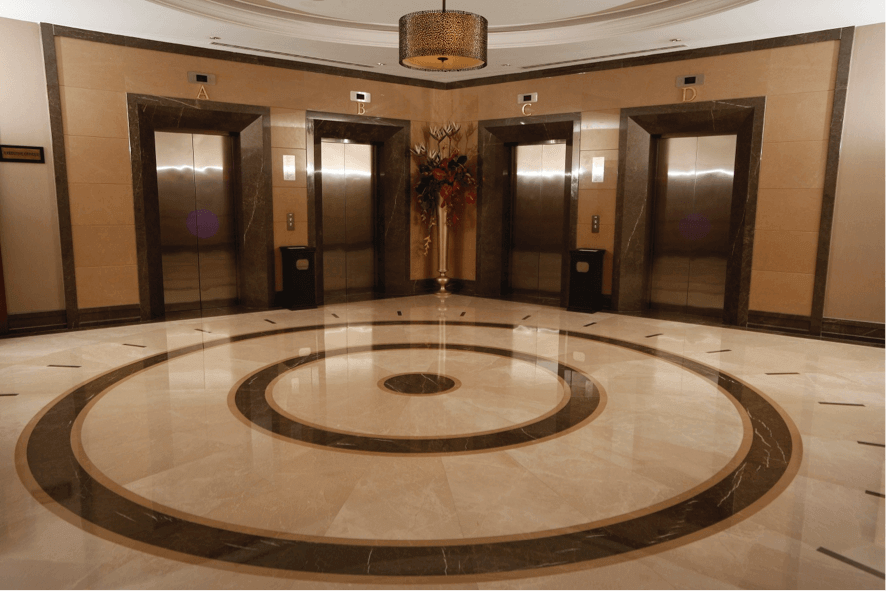 Burdur Beige Floor, Lobby Hotel, Turkey. By DEMMER
2. BURSA-BILECIK-ESKIREHIR AREA:
After Burdur, this is the second area of extraction of beige marble in Turkey. In these quarries you can also find different shades. Most of the manufacturing companies are located in the city of Afyon.
The main characteristics of the beige marbles from Bursa-Bilecik-Eskisehir are:
Medium size grain.
With fossils and calcite veins.
Darker shades than the Burdur Zone.
Uneven background color where areas with more fossils are darker.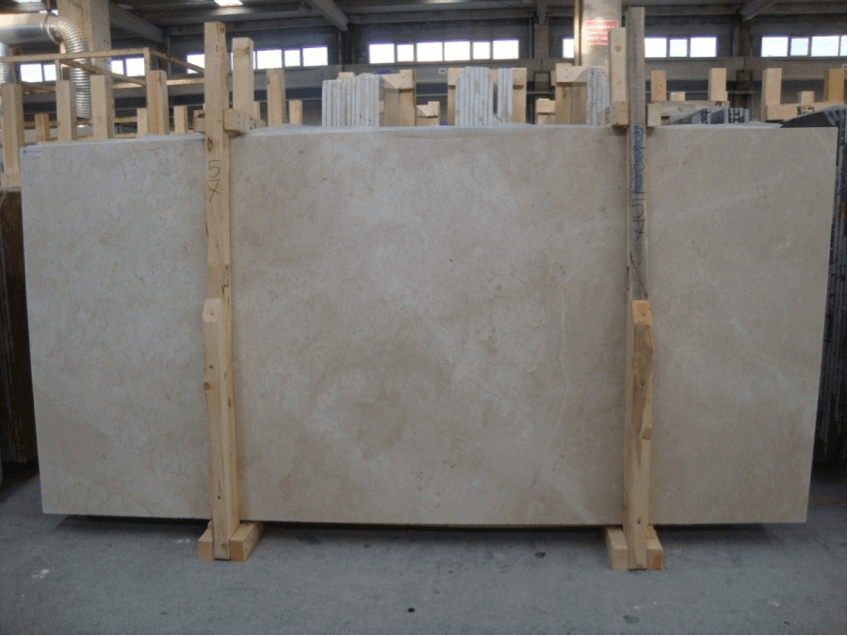 Bursa Sugar Beige, Mable Slab, Factory in Turkey
Crema Nuova Marble Slab, Factory, Turkey
3. AMASYA AREA:
The main characteristics of these beige marble from Amasya are:
Medium/thick grain.
With fossils and calcite veins.
Darker than in the other zones .
Irregular background color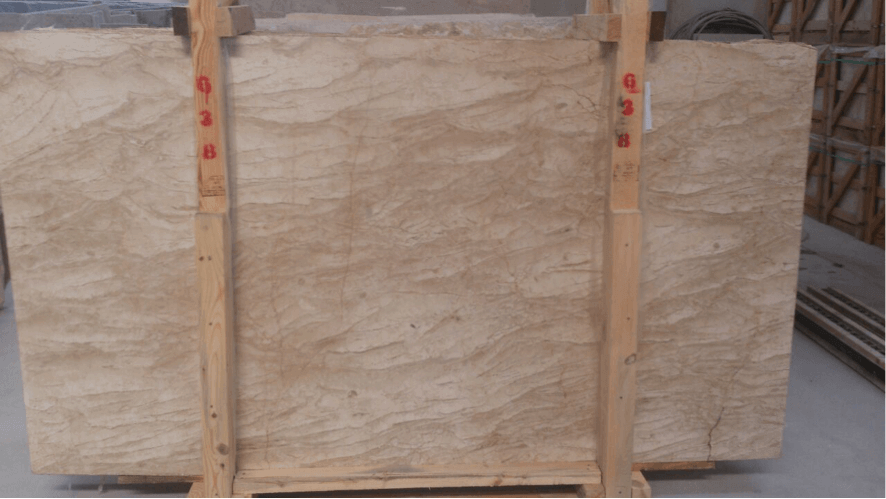 Amasya Classic Beige, Mable Slab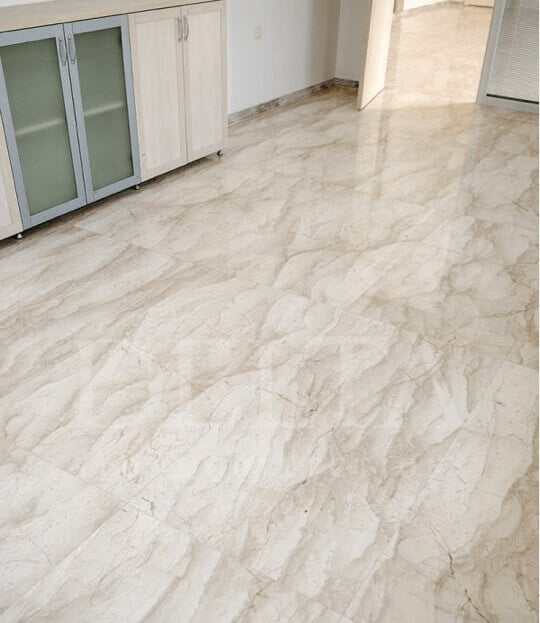 Amasya Classic Beige Floor
4.ELAZIG-MALATYA-DIYARBAKIR AREA
The main characteristics of the beige marbles from Elazig-Malatya-Diyarbakir are:
Medium/thick grain 
With fossils and calcite veins
Slightly lighter shades than the previous variety.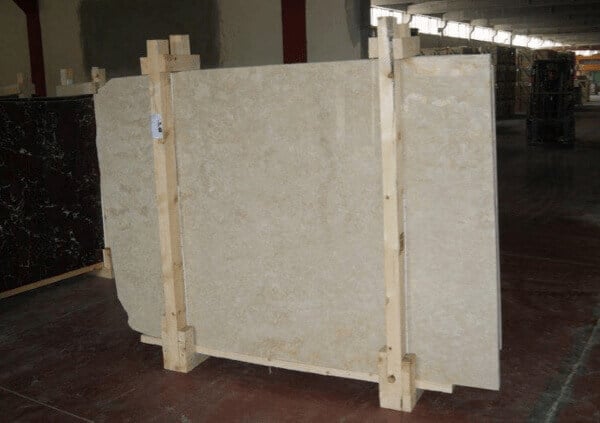 Best Cream Marble Slab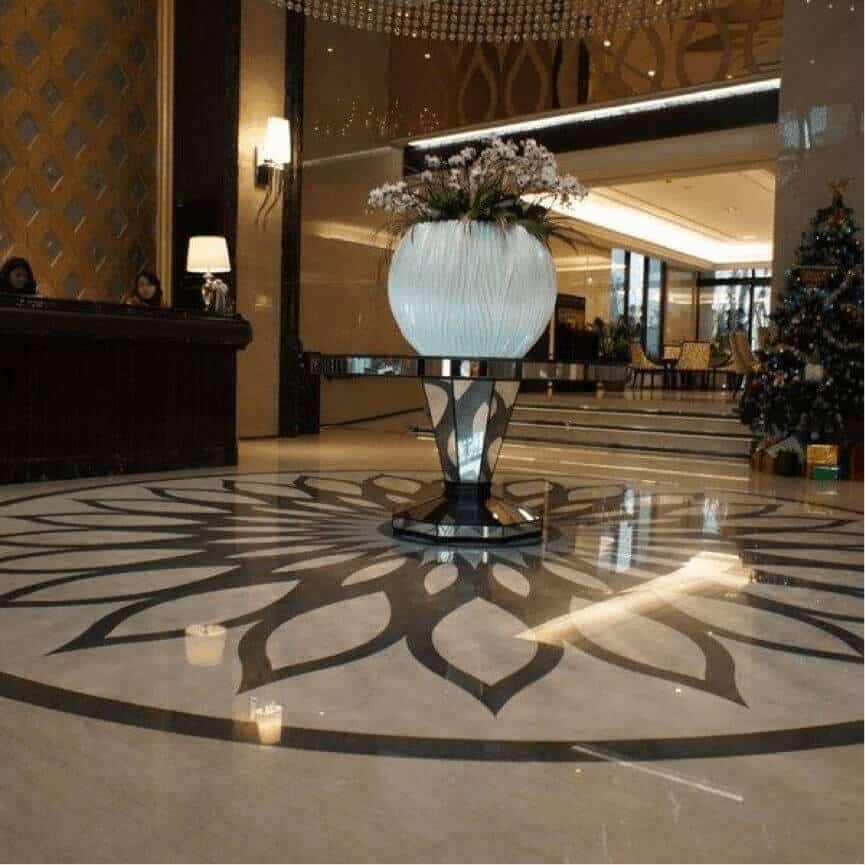 Botticino Royal Floor, Hue Mien Reception Hotel, by ALACAKAYA
Applications of Turkish Beige-Cream Marble
Overall, we are talking about materials that are suitable for both exterior and interior use, although they are usually especially appreciated for interiors due to their beauty, warmth, and the shine they acquire after polishing. Precisely, polishing continues to be one of the most demanded finishes for these materials in interiors.
It is usually combined with brown, red, grey marble/stone etc. which allow the architect and the interior designer to confer a more classic or modern touch to their project according to the client's preferences.
In the case of private residences, they can be used in any room. For commercial projects they are usually used in public areas such as receptions, lobbies, corridors, stairs, etc.
They can be used for the following applications:
Pavements
Cladding
Baths
Countertops
Mosaics
Fountains/handicrafts
TEXTURES/FINISHES FOR BEIGE-CREAM MARBLES
The main textures for interiors are:
Whilst for exteriors:
They tend to have very low porosity, but the use of Sealers may still be recommended, depending on the type of application and use. In this sense, it must be taken into account that there are sealers that can affect the appearance of the final finish and others that are not, such as water-based penetrating sealers. For more information on the types of treatments, we recommend consulting our post "How to protect Natural Stone: Sealers and Coatings".
CARE AND MAINTENANCE OF BEIGE MARBLE
As we have already mentioned, the Beige Turkish Marbles are sedimentary limestones of carbonate composition and therefore they react with the acids. Therefore, special care must be taken:
VERY IMPORTANT:
Take care not to pour liquids with an acidic pH, such as lemon, vinegar, etc.
Use cleaning products specially indicated for marble and always with neutral pH.
Avoid abrasive cleaners such as dry cleaners.
Do not use acidic cleaners such as bath cleaners, gasket covers or ceramic cleaners.
Do not mix bleach and ammonia, this combination creates a toxic gas that can be lethal if inhaled.
SUMMARY: TURKISH BEIGE CREAM vs. SPANISH IVORY CREAM
Thanks to the wide variety of all of these types of Beige Marble in Turkey, its large volume of extraction and processing, together with the intrinsic characteristics both at the aesthetic level and in terms of quality, they are a great alternative to the Crema Marfil Marble. Although we cannot finish this article without mentioning the differences between them:
Crema Marfil is extracted from the largest marble quarry in the World.
Turkish Marble:
More number of quarries but smaller in size
They tend to have greater difficulty in toning up.
Geologically, these are limestones with notable fossilization and calcite veins.
Wide range of cream and beige shades, usually darker
Even so, there are definitely very interesting options to consider for any type of project for both interiors and exteriors, with a simple warning:
"Ensure a good Quality Control at the source that guarantees the necessary supply and good toning for each project"
We are Geologists experts in International Stone Consulting. We are also certified P.M.P. and have regulated procedures that help us in the management of any project, advising and helping you from the extraction of the stone and the elaboration, to the final installation.
Thanks to our extensive professional experience, we know both Sectors, Stone and Construction in a wide variety of markets.
If you need help, or have any questions about these or other issues related to natural stone, do not hesitate to contact us.
And of course, fell free to leave your comments, recommendations,  concerns, etc.